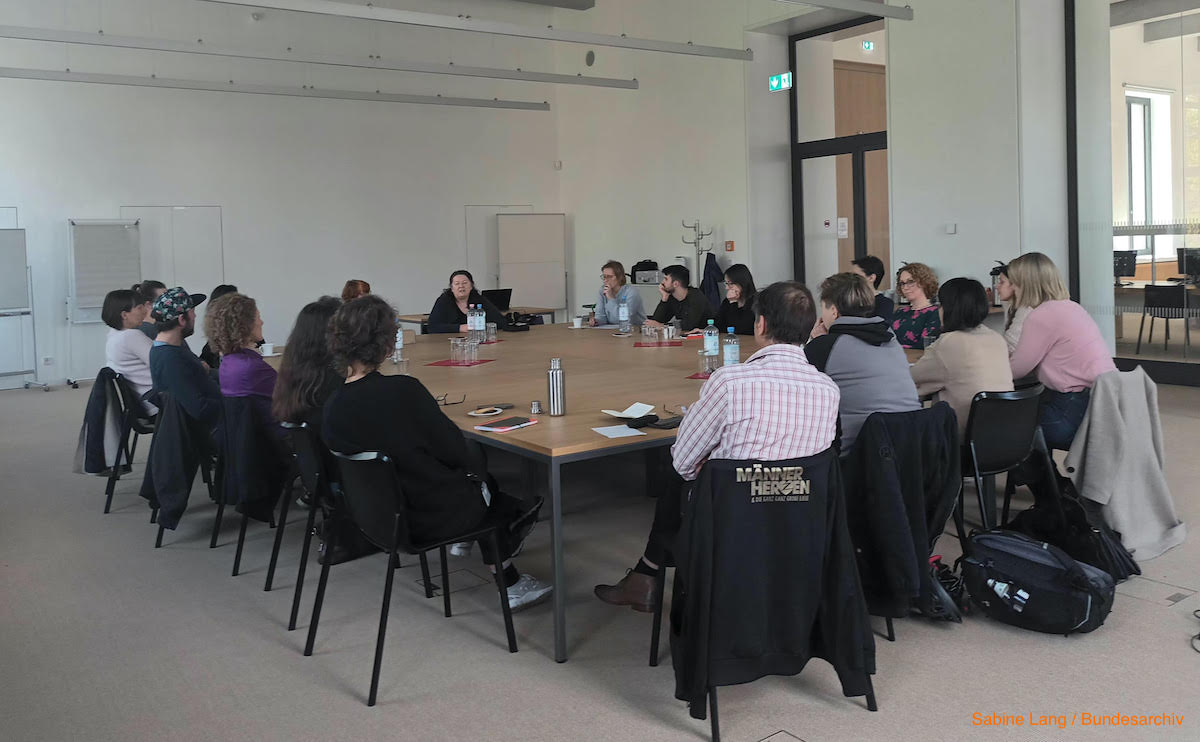 22 Apr

Meeting at the Federal Archive

For the second time, the Archive Producers of GRAP have visited the Federal Archive. The Film Archive Department invited us to a dialogue at their location in Berlin-Lichterfelde on 21 April 2023.
The head of the Federal Film Archive, Petra Rauschenbach, and her deputy, Adelheid Heftberger, gave us a warm welcome.
GRAP members already had the opportunity to visit the Federal Archive in September 2022.
This time, we discussed current topics with the directors and staff. Like the new fee regulation for the use of film and video footage, which applies from 3 April 2023. We were also told about the film archive's plans for 2024. There was also a lively discussion about how the use of the Federal Archives by Archive Producers works best for both sides. The staff answered the many questions that the GRAP members had brought with them.

The Bundesarchiv is one of the most important sources for archive research on German and international film productions, which is why such personal meetings are so important for our association. We thank the Federal Film Archive very much for the invitation and the renewed exchange.