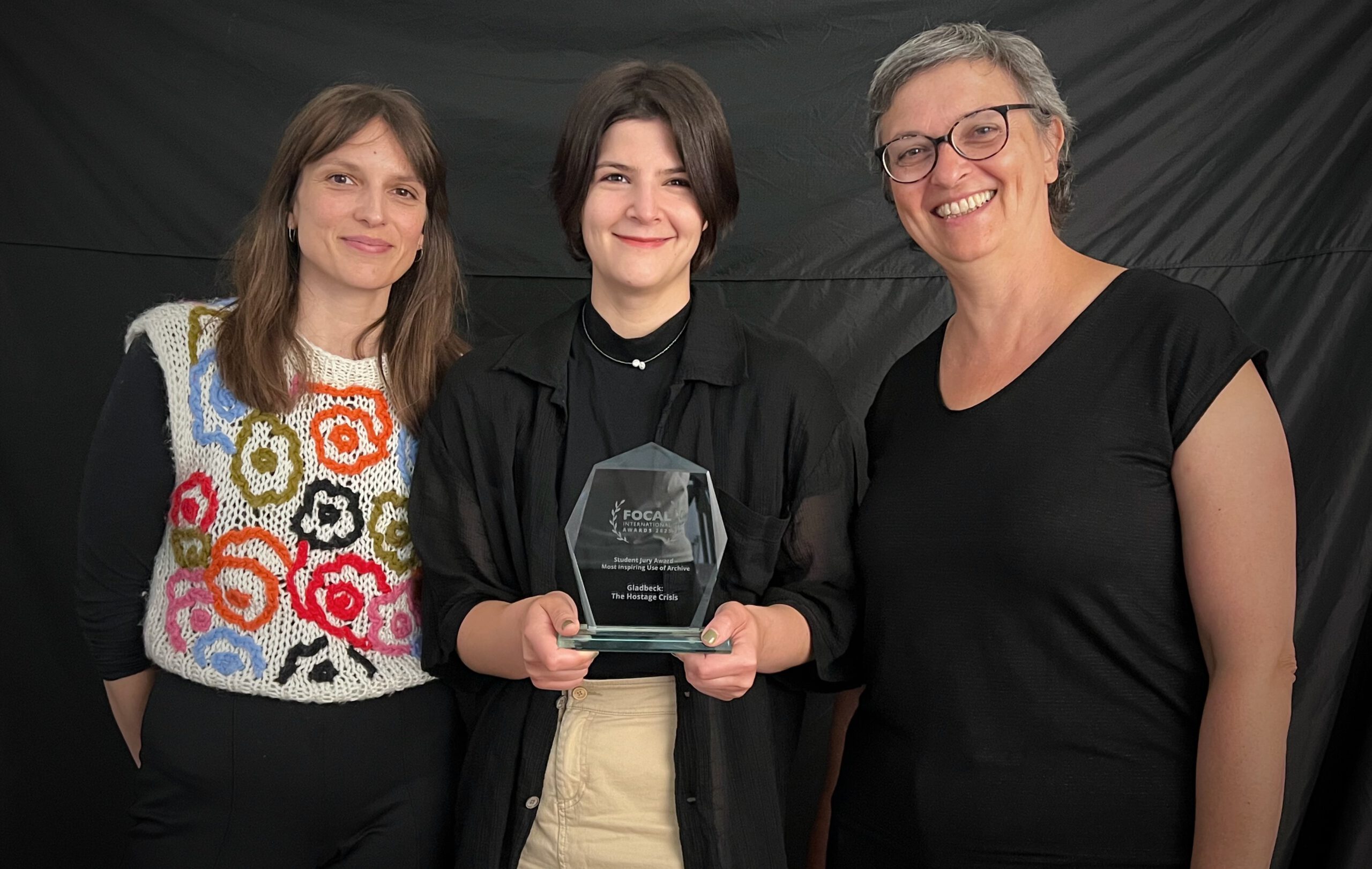 06 Jul

Janne, Mona and Monika win the FOCAL AWARD 2023

The FOCAL International Awards, celebrate the very best use of archival footage across the creative and cultural industries. From cinematic features to the use of footage in advertising or branded content; there is no doubting the immediacy and power that footage can bring, which this unique award competition recognises.

We are therefore all the more pleased that "Gladbeck – Das Geiseldrama" was awarded the 2023 FOCAL Award by the film students for the most inspiring use of archive material and was able to inspire and encourage a younger generation to rethink the role of archive material in film.

"Gladbeck – the Hostage Drama" is a conceptually unique project in that it tells the story of the hostage-taking in the summer of 1988 exclusively through archive material. This innovative formal approach carries with it the challenge of not only finding footage that has never been shown or heard of despite the high profile of the case, but also of gathering hours of uncut and uncommented raw footage that, precisely in its raw form, makes possible a new look at what happened. The archive material itself becomes the main protagonist in this film, it determines form and dramaturgy and develops a pull that is hard to escape.

Keeping track of the multitude of such different sources as news reports, private recordings, police radio, radio, documents and photos and combining them into a film that narratively goes far beyond a mere collage required a close exchange between archive producers, director, editing room, production and post-production as well as a sensible dovetailing of the various work steps.

The film is currently available on Netflix.